The Carpenter Family Line
Also families of
Batt, Searles, Gifford, Sutton,
Little, Weeks, Atherton, Barney,
Throope , Needham, Swinerton,
& Rood (Rude)
Much of the information we have comes from Ancestry,com member family trees. We have made every effort to eliminate errors but please notify us if any are found.
This is their story, as I know it.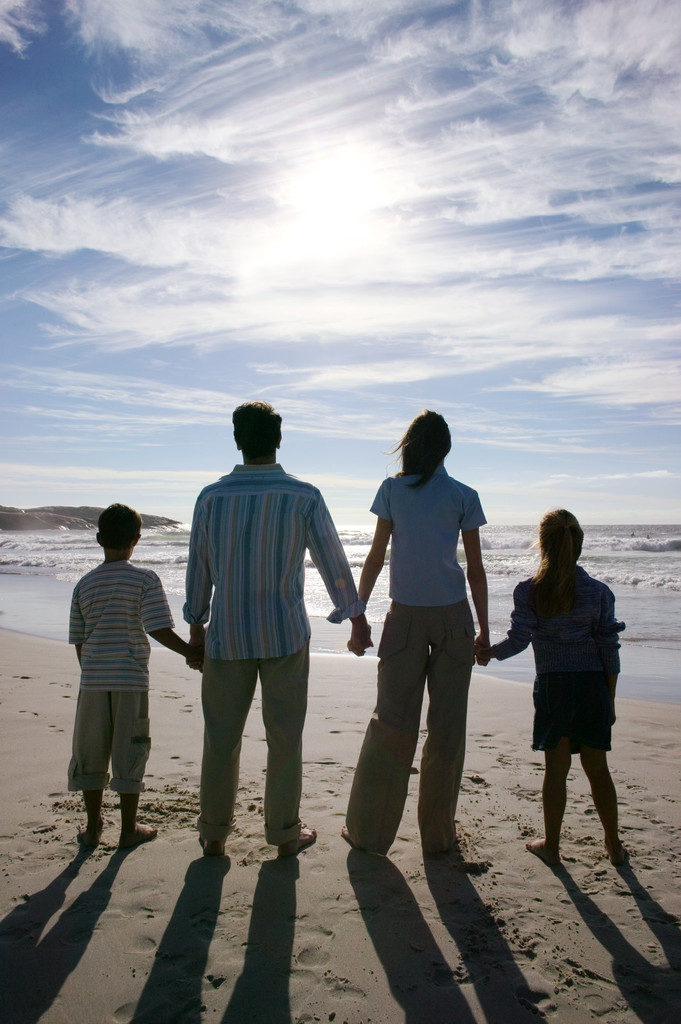 Your return trip to ...
Free JavaScripts provided
by The JavaScript Source
Origins of the name
Common use of the Carpenter surname in the English language is seen circa 1275-1325 in Middle English. Its use prior to this time as a surname has roots in the Anglo-Norman French introduced into England about the time of the Norman conquest of England of 1066. The earliest attested use as a surname in English is from 1121 though its use as a secondary name or description in the Domesday Book of 1086 might have precedence.
In Old French, the surname was commonly written as "Carpentier" and its earlier form as "Charpentier". Its use as a surname may have derived as a nickname or description of one's occupation circa 900-1000.
In England
William Carpenter (the senior) is believed to have been born at Lincolnshire, England in 1576. He was the son of Robert (1535-1607) and Eleanor Elizabeth. Her maiden name is unknown but she was born in 1545 at Wiltshire, England where she died on 25 Jan 1637 at the age of 97. In about 1600 William married Mary Batt the daughter of Christopher Batt (1545-1581) and Alice St Barbe (1545-1607) They had at least 4 children, born between 1601 and 1612. They were John, Abigail, William and Francis.
William (the junior) was born 23 May 1605 in London. In about 1628 he married Abigail Searles. She was born at Wherwell, Hampshire, England on 27 May 1604 the daughter of Edward Searles (1563-1620) and Elizabeth Gifford (1567-1634) The couple gave birth to 4 Children in England; John in 1628, Abigail in 1629, William (the third of that name) in 1631, and Joseph in 1633.
The family sailed for New England in America. It is not known if they sailed together but it is known that William (the senior) and all his children, as well as the first three of his son's children arrived in America a few years after the voyage of the Mayflower. Of the youngest generation John was yet unmarried. Abigail is a mystery as her last name is listed as Brent but we know of no marriage. William sailed with his wife and 4 children. Frances married John Farrow in England and started a family in England but her death is listed as 28 Jan 1688 at Hingham, Plymouth, Massachusetts,
In America
Generation 1
William Carpenter (1576-1659)
William arrived in Hingham, Massachusetts, in 1635. He died at Weymouth, Norfolk, Massachusetts in 1659 at the age of 83. We may assume that he lived with one of his children during this time. He was my 10th great grandfather.

Generation 2
William Carpenter (1605-1659) & Abigail Searles (1604-1687)
William Carpenter was born at London, Middlesex, England on 23 May 1605. While in London he married Abigail Searles and they had 4 children, John, Abigail, William, and Joseph. Along with his father, his siblings and 3 of his children, John in 1628, Abigail in 1629, William, and Joseph, he and his wife arrived in Massachusetts about 1638.
After their arrival He and Abigail had Hannah, Abiah, Sammuel and Elizebeth. Both parents died at Rehoboth, Bristol, Massachusetts,, Abigail on 22 Feb 1687 at the age of 82 and William preceded her on 07 Feb 1659 at the age of 57. These were my 9th great grandparents.
3rd Generation
Joseph Carpenter (1633-1675) & Margaret Sutton (1635-1676 )
Joseph Carpenter, having been born at Shalbourne, Wiltshire, England in 1633, arrived in New England in about 1638 along with his grandfather, parents and 3 siblings. He was but 3 years old when he made the voyage. In about 1655 he married Margaret Sutton. She was born in 1635 at Rehoboth, Bristol, Massachusetts, the daughter of immigrants, John Sutton (1593-1672) and Juliana Little (1595-1678). The couple lived at Rehoboth where they raised; Joseph, Benjamin, Abigail, Esther, Martha, Hannah, John, Solomon, and Margaret.
Joseph died 06 May 1675 and she a year later in May 1676 at the young ages of 42 and 41. Their last child was only one year old when she died. These were my 8th great grandparents. The young children must have been raised by relatives. Joseph and Margaret were my 8th great grandparents.
4th Generation
Benjamin Carpenter (1658-1727) & Renew Weeks (1660- 1703)
Benjamin Carpenter was born at Rehoboth, Bristol, Massachusetts on 19 Jan 1658. Before 1680 he married Renew Weeks. She was the daughter of immigrants William Weeks (1628-1677) and Elizabeth Atherton (1628-1709). Elizabeth was the daughter of Maj. Gen. Humphrey Atherton, who was a prominent military man, politician and land owner. He was also notable for his persecution of Quakers and Heretics (witches).
Benjamin and Renew raised a family in Swansea, Bristol, Massachusetts, which included 12 children; Benjamin, Jonathan, Renew, Elizabeth, Hannah, Jane, John, Submit, Job, Keziah, Hezekiah, and Edward.
Renew died 29 Jul 1703 at the age of 42 when her youngest child was 3 years old. Benjamin died at age 69 on 22 May 1727. They were my 7th great grand parents.
Of interest is the fact that Humphrey Atherton was the patriarch of three lines of ancestors through one of his daughters and two of his granddaughters. These three lines re-joined at a much later time.
5th Generation
Benjamin Carpenter (1680-1727) & Mary Barney (1688-1741 )
Benjamin Carpenter was born at Swansea, Bristol, Massachusetts, on 27 Jun 1680. He married Mary Barney who had been born at Bristol, Bristol, Rhode Island on 14 Nov 1688, the daughter of John Witt Barney (1665-1728) and Mary Throope (1667-1738) Daniel was born 26 Feb 1708. There were two children listed as being born in April and June of 1711, an obvious error. They are named Mary and Uria. It is most likely that there was no Mary because we have a Mary with a birth date of 02 May 1714. She was followed by Ann -1717 , Isabel -1719 , William-1721 , and Benjamin-1729. There is doubt about the last child. His father, Benjamin is listed to have died 22 May 1727 at Ashford, Windham, Connecticut, The mother died 07 Mar 1741 at Ashford, Massachusetts. These were my 6th great grandparents.
5th Generation
William Carpenter (1721-1809 & Hannah Needham (1727-1781)
William Carpenter was born on 24 Sep 1721 at Swanson Corners, Hampshire County, Massachusetts. On 28 Apr 1743 he married Hannah Needham who was born in Mar 1727 to Anthony Needham III and Mary Swinerton. The couple had 10 children between 1744 and 1769. They were; Zebulon, Anna, Daniel, Jesse, John, Hannah, Reuben, Nathan, and William Barney. Some sources count 14 children in this family
"The family relocated to Wales, Hampden County Massachusetts in or about 1740 and lived there till 1782, then removed to Stafford, CT where he died, though his remains were brought back to Wales for interment, beside his first wife. He was a man of some prominence here, had the "gift of gab" somewhat enlargedly; was for many years generally selected for Moderator at Town Meetings; and in 1779 he was elected and deputed as the Delegate from South Brimfield to the Convention held that year for the formation the the Constitution of our Sovereign Commonwealth."
"Not withstanding, tradition does not speak highly of him as a man of elevated, dignified moral principle, or as one posessed of unspottedness of moral character - as one possessing that virtue which pre-eminently constitutes man the "noblest work of God" - honesty. He is said to have been a particepator in the scheme of counterfeiting once concorted and developed Wales. However, in that case, his plentifulness and variegation of brains enabled him to escape detection, or at least to avert the thunderbolt of the law in such case made and provided, which some of his comrades could not, or did not do, Witness, craftiness, and cunning were among the distinguishing traits by him possessed. His homestead was in the S. W. section of Wales, upon the premises herein elsewhere described and designated as the "Walbridge Place". The part in that transation of which he is understood to have been an assignee was to circulate or get into circulation, the coinage of the counterfieters, and he was too eagle-sighted and wary to get entrapped in the business. Once sundry individuals of Wales leagued and confederated together to counterfeit the current coin of our country. Among the counfederates were this John Bound Moulton, Elnathan Munger, Jonathan Munger and William Carpenter. Their work was done in an unfrequented, secluded part of the S. - M section of the Town, and with much precaution, but they were detected, and two of the gang, J. B. Moulton and Munger, were punished by cropping the ear. The part of this Town where they made their coin has long been in colloquial phraseology hereabout called "Tunket," and the legendary tale is, that it got this name from the tunking noise made by the counterfeiters and which led to their detection. Family links: Spouse: Hannah Needham Carpenter (1727 - 1781) Children: Reuben C Carpenter (1762 - 1830)* *Calculated relationship Burial: Wales Cemetery #1 Wales Hampden County Massachusetts, USA Created by: Donna O Record added: Aug 22, 2009 Find A Grave Memorial# 40967687 ."
Sometime after 1769 the family relocated to Stafford, Connecticut where William died on 09 Mar 1809. Hannah followed him in death on 15 Aug 1781. These were my 5th great grandparents.
Reuben Carpenter (1726-1830) & Anna Stacy (1763-1835)
Corrected 03/21/15
Reuben, born in 1762, is one of 14 children of William Carpenter (1721-1809) and Hannah Needham (1727-1781). He married Anna Stacy in Vermont or Conneticut, about 1787. Vermont was originally a French territory but became an independent republic in 1777. It Joined the United States as the 14th state in 1791. In 1809, the carpenter family left Vermont for Franklin County, Ohio, and settled on the west side of Alum Creek with other Vermont families. Reuben and Anna raised at least 5 children: Lucy, Lavinia, John, Cyrus, and Royal. There is currently (1994) no visible grave marker for Reuben and his wife Anna.
--
Abstract of Graves of Revolutionary Patriots
Name: Reuben C CARPENTER
Cemetery: Jamison Cem
Location: Blendon Twp, Franklin Co OH 53
Reference: Abstract of Graves of Revolutionary Patriots, Vol.1, p. Serial: 11756; Volume: 6
"Hist of Franklin Co. OH- by Martin:
p28 - Nathan Carpenter (Rubin's brother) - application of Liberty Twp. for license to keep a house of public entertainment, he being recommended to the satisfaction of the court, and he having also paid into the hands of the clerk, the tax req'd by law, it is ordered that license be granted him.
p183 - Reuben C. Carpenter in place of Pinney, decd, for JP, 1814 (Named Justice of the Peace)
p225- 1853 James Carpenter in place of Daniel Horlocker - JP
p235 - Reuben Carpenter arrived from VT about the same time as Cruger Wright
p236 - 1818 Reuben Carpenter - JP and 1821 re-elected
p237 - and 1824 Gideon Hart and Robt Jameson to succeed Lee and Carpenter.
Rubin, as Justice of the Peace, is known to have presided at the marriage of several of his children Rubin died on Sep. 15, 1830 at Franklin County Ohio. Anna died 17 Sep 1835 at Columbus, Ohio. These were my 4th great grandparents.
I had Rubin's wife as Hannah Rood until correct information was supplied by Laura Certer-Wasielewski about March 18, 2015. Hannah may have been born about the right time but probably died a child of about 2 years. However, "Rubin's sister, Anne Carpenter married Moses Rood so technical they are still in the family." (L C-W) This new information also explains the middle name of Cyrus Stacy Carpenter.
For Anne Stacy and her family see the Stacy Family page.
6th Generation
Cyrus Stacy Carpenter (1798-1868) & Eliza S. Hunt
The story of this generation of the Carpenter family was made difficult to compile due to a great deal of confusing and somewhat inaccurate information in both internet and official resources. There were records of what appeared to be three different and distinct men named Cyrus Carpenter. We can thank the detective work of Marilyn Copeland for ascertaining that Cyrus S, Cyrus Stacy, and Cyrus T, are, indeed all the same person. The issue was further confused with alternate spellings of Cyrus. The story was also made confusing by the name(s) of his spouse(s) and the names and numbers of his children. The following is as accurate as we can determine although some information is still missing.
Cyrus Stacy Carpenter was born 14 Apr 1798 in Vermont and was brought to Franklin, Co, Ohio by his parents in 1809. According to the Ohio Marriage record he married Eliza S. Hunt on February 22, 1824. Cyrus' father, Justice of the Peace, Ruben Carpenter presided at the marriage. See The Hunt Family for more about Eliza. Cyrus was a preacher, a Methodist circuit rider with no home parish. In the 1850 census he is also listed as a cooper (barrel maker)
We know of two children of Cyrus and Eliza. Emily was born in 1825 and died 29 Nov 1827. Harriet E (Elvira ?) was born about 1832. There may have been yet another child of this marriage because the minister that traveled with Cyrus during the year 1830 said that Cyrus traveled with his wife and young child. But we find no other evidence of this child. It does not appear in the 1850 census and may have died before then or, since the child was at least 20 years old, may have either just moved out or married by then. This first marriage ended with the death of Eliza sometime before 1850.
On 20 Mar 1850 Cyrus married the widow Elvira. The 1850 Census, taken after the marriage, listed Cyrus, his daughter Harriet, now 18, his new wife Elvira and her four children from her previous marriage. All were listed in this census with the surname Carpenter. It is from this census we know that Elvira was born in 1808. The children were identified in later census reports as Henerietta Hunter born in 1838, Henry Hunter born in 1840, Francis Hunter born in 1842 and William Reece Hunter born in 1844. It is from these census reports that we know Elvira had been married to a man named Hunter.
We thank Tami Sherrill for providing the following:
"In the book "Crumbs From My Saddle Bags: or, Reminiscences of Pioneer Life and Biographical Sketches" by Elnathan Corrington Gavitt, the author gives a description of Cyrus S. Carpenter: "In 1830 I was assigned to the Black River Circuit in company with Cyrus S. Carpenter, an excellent Christian brother of ordinary ministerial ability. He was favored with a superior educated companion and a very kind and sweet dispositioned lady. (This was Eliza Hunt) "She was a valuable accession to the charge, and contributed largely to the usefulness of her husband. My colleague's salary was small, and this but poorly paid. To avoid expense he spent much of his time upon the work. Being the owner of a small wagon and a horse, he would put his cat and dog on board, and then his trunk, wife and child, and tying his cow behind the vehicle with a long rope, so as to follow, and start out for a month's campaign among the saints. Some were much pleased to see the caravan, and made the brother and his family welcome; a few others, being fastidious and more penurious, were somewhat displeased, and wondered why he did not have his sow and pigs along with him. However, this class of persons were among those who were forever grumbling that the preachers did not visit enough, and from whom it was hard to work to collect quarterage. In after life I found a few of this class of persons, who would ask me if my horse was too warm to eat straw, as hay was worth then dollars a ton. "By this kind of pastoral work the people were well supplied with visiting and was a grand arrangement for me, as the relief from pastoral work gave me time for my Conference studies. The examination at Conference was, in some respects, more precise than at the present day. "Brother Carpenter's second marriage was somewhat unpleasant, and soon after he became despondent and asked for a location. Some years previous to his death he settled upon a small tract of land in Wood County, Ohio, living much of the time solitary and alone until his demise. He was buried by the members of the Church in the cemetery near the Lacarp Church, Ottawa county, Ohio. Some ten years after, attending a Quarterly Meeting in this section, and learning of his death, I visited his lonely resting place and found the grave covered with thorns and thistles. Meditating upon the past, my heart was made sad; I knelt and asked God to be a father to the fatherless, and remember in mercy the two orphan children, bereaved of parents, alone among strangers and without means, embarrassed by misfortunes, and the poverty connected with the early itineracy of their pious and devoted Christian parents…" His request for a "location" was apparently for a permanent parish of his own so he could spend more time at home with his family. and deal with the problems. The situation conjures in the mind visions of "the wicked step mother" and all sorts of troubles for Cyrus and Harriet. This marriage ended in divorce and it was followed soon by a third marriage.
On 05 Feb 1856 Cyrus married Caroline Williams who was born 05 Sep 1817, the daughter of Nehemia Williams and Hester Pickering. He and Caroline had no children and Harriet had been married in early 1853.
The 1860 census shows Elvira (Hunter) living with her sons Hennery and Reese (William Reese) living at Marseilles, Wyandot Co., Ohio. The 1870 census shows Elvira, now 62, living at the same place with Hennery and his sister Henrietta Hunter. In the 1880 census, Elvira, having died June 21, 1871 is absent but Hennery, William R and Henrietta are living together at Goshen, Hardin Co., Ohio. The fate of the son Francis is unknown.
Cyrus died 11 Nov 1868 at Ottawa County (Ottawa), Ohio and is buried at La Carpe Cemetery, Ottawa County, Ohio. Caroline died 16 Jun 1892 at the same place. Cyrus and his first wife, Eliza, were my 3rd great grandparents.
But ... this may not be the complete story. There may have been 4 wives, not 3, in the life of Cyrus Carpenter. I have this from Tami Sherrill.
Here is some info on Jane Powers, and I am not sure if I ever concluded if there were two by the name of Cyrus Carpenter – but I feel like he is one, and he married 4 times, with one divorce and maybe some death's of previous wives. For Jane Powers I have: Cyrus and Jane married in 1836 in Huron Co. Ohio. Jane was the widow of Dr. Lemuel M. Powers who had died 30 Mar 1835 in Paris (now Plymouth), Huron County (now Richland County), Ohio. Cyrus Carpenter's name appears in Lemuel Powers estate papers as co-administrator (with widow Jane) as owing a debt estate. From circumstantial evidence found in the estate papers, a researcher I was in correspondence with several years ago, believed that Lemuel Powers had become a Methodist (he was born of a Baptist Minister). Likely due to Cyrus Carpenter being an early Methodist minister. Cyrus is in Huron Co. in 1840 – but is he our Cyrus? Are there two named Cyrus born about the same time? With the locality, and the marriage to Jane in Huron Co. I think the 1840 Cyrus in Huron Co. is married to Jane Powers at that time. I believe from the info that Gavitt mentioned about Brother Carpenter's wives, was wife 1 – Eliza Hunt – and wife 2 – Jane Powers. The timing would be just about right, (1830 Gavitt was in the same company with Cyrus), as he mentions his first wife (and we know Cyrus and Eliza married in 1824 , and still married in 1830. This account is the first that I have seen that gave me the impression, or some circumstanial evidence then, that Eliza died, rather than divorced. Cyrus next married Jane in 1836. And I find Jane Powers living in Richland Co. in 1850-60-70, so they obviously divorced. The 1840 census is likely with wife Jane. Jane's daughter has written some letters (I have not read them but it is on my list to see if they are available). Jane's daughter Louisa wrote the letters and mention Cyrus. The letters are housed in the Millard Fillmore Collection at SUNY Oswego's Penfield Library. Lemuel M. Power's sister Abigail was the wife of Millard Fillmore. When I looked at the online info, I found only one letter, but it was to Abigail, from her brother David Powers. No mention of Cyrus. Sons of the American Rev Membership Ap – found on ancestry – Jane Strong Bacon-
(See Sons of American Revolution )
Here is the census data I have for Jane- 1850 New Haven, Huron, Ohio, M432/697, 0189, 30 Oct, line 1- #2606-2658 Jane Powers 53 f 3600 NY Jane 22 f OH Mary 19 f OH Eliza 13 f OH -- 1860 New Haven, Huron, OH, M653/990, p105, fhl 803990, Plymouth Post Office, line 18- #1843-1687 Jane S. Powers 62 f widow 5000 1000 New York Eliza Carpenter 25 f Ohio -- 1870 Plymouth, Richland Co. Ohio, M593/1261, p278, fhl552760, 23 Aug, line 38- #52-50 Powrs Jane S. 74 f w New York Carpenter, Eliza 33 f w Ohio
And so we have questions but among them acknowledge and admire Cyrus S Carpenter as one of our ancestors. He led an interesting life to say the least. Cyrus and Eliza Hunt were our 3rd great grandparents.
7th Generation
Harriet E. Carpenter (1832 - ) & Dewitt Clinton Bingham (1828 - 1915)
Harriet Elvira Carpenter was born about 1832 at Norwalk, Ohio. On 02 Feb 1853 she married Dewitt Clinton Bingham. He was the son of Joseph Bingham and Sarah (Sally) Stevens . Dewitt was born in Cortland County, New York on 15 Feb 1828. He moved with his family to Mt. Gilead (Morrow County), Ohio in 1837. For information on his family see Bingham Family
The couple had 9 children between 1862 and 1880; Willie, Violetta, Fred, Alice Harriet, Ernest, Cyrus H, Pearl, Frank, and Roland. . His occupation was Farmer. According to his death certificate, Dewitt is buried in Bingham Cemetery (probably no headstone); Harriet is probably buried in Bingham Cemetery also with no headstone. These were my 2nd great grandparents.
Continuation
Alice Harriet Bingham was born 06 Jun 1854. On 05 Nov 1874 she married James Harvey Copeland. They were my great grandparents. For the continuation of this story see 7th Generation: James Harvey Copeland 1835 - 1928
© Grandpa Don Plefka
aka Harry Ronald Cecora
08/26//2013
Rev. 09/03/2013
Rev. 03/26/2015
FFree JavaScripts provided
by a href="http://javascriptsource.com" target="_blank">The JavaScript Source
Please respect the right of ownership of this page.
Please feel free to link to it from your web site